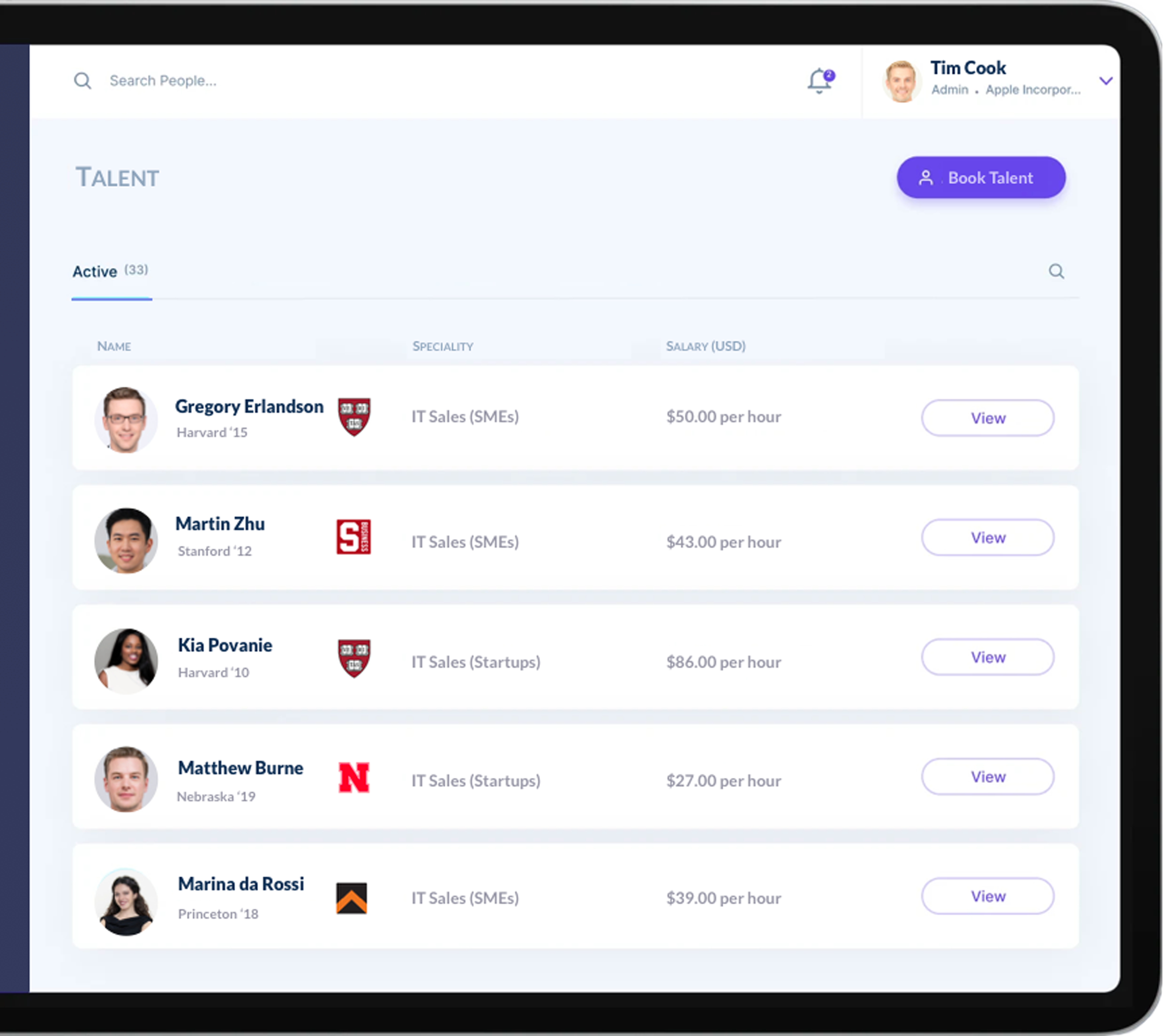 Refer a Client, Earn $750
Let them know we excel at helping firms enter and grow in the US market by matching them to the top 1% of American sales talent.
We'll hold a free consultation to evaluate whether your referral is a good fit.
For each of your referrals who signs up, we'll deposit $750 cash into your account and give your friend a discount of $750 for our services.
We match top international firms to US business development, sales, marketing, and product talent who are experts in their field. Our clients are VC-backed fast-growing tech companies from India, Singapore, China, Europe, and other locations seeking to expand their cross-border revenue in the tech, IT, and SaaS domains.
For example, a typical match is representing the company externally, developing and maintaining industry connections for a pipeline of new customers, launching sales campaigns to increase inbound and outbound leads, managing client relationships, and working with the engineering team to incorporate feedback from prospective clients.
After you submit the referral, you'll receive an email confirming your recommendation with a tracking code.
Payment will be made in U.S. via PayPal as soon as your friend signs up.

There is no limit on the number of firms you can refer into the Alariss network. For example, if you recommend us to seven firms, we'll have paid you 7 * $750 after they all sign up.

The referral fee amount is $750 US dollars, minus any exchange or banking

service fees.