Drive Revenue from Day One
Our team of curated and highly-trained Business Development Professionals allow you to quickly and efficiently set up your overseas operations. Our specialized sales talent typically achieves 3.8x ROI after ramping up in the first three months.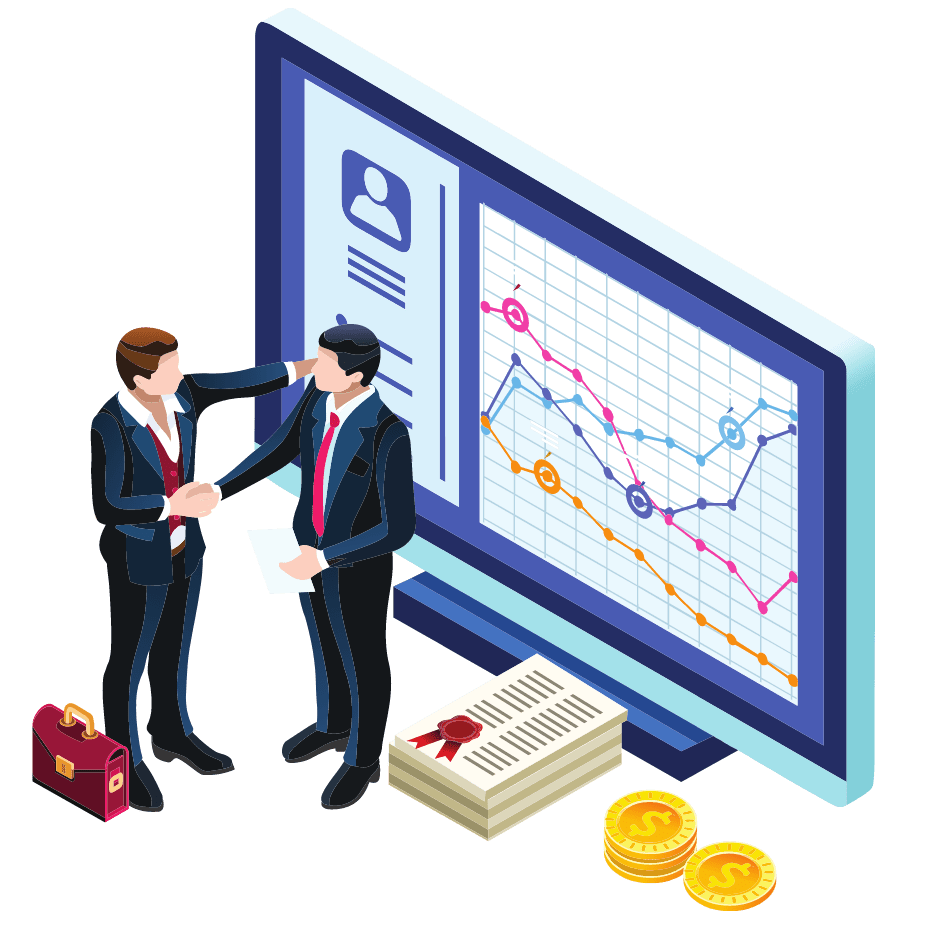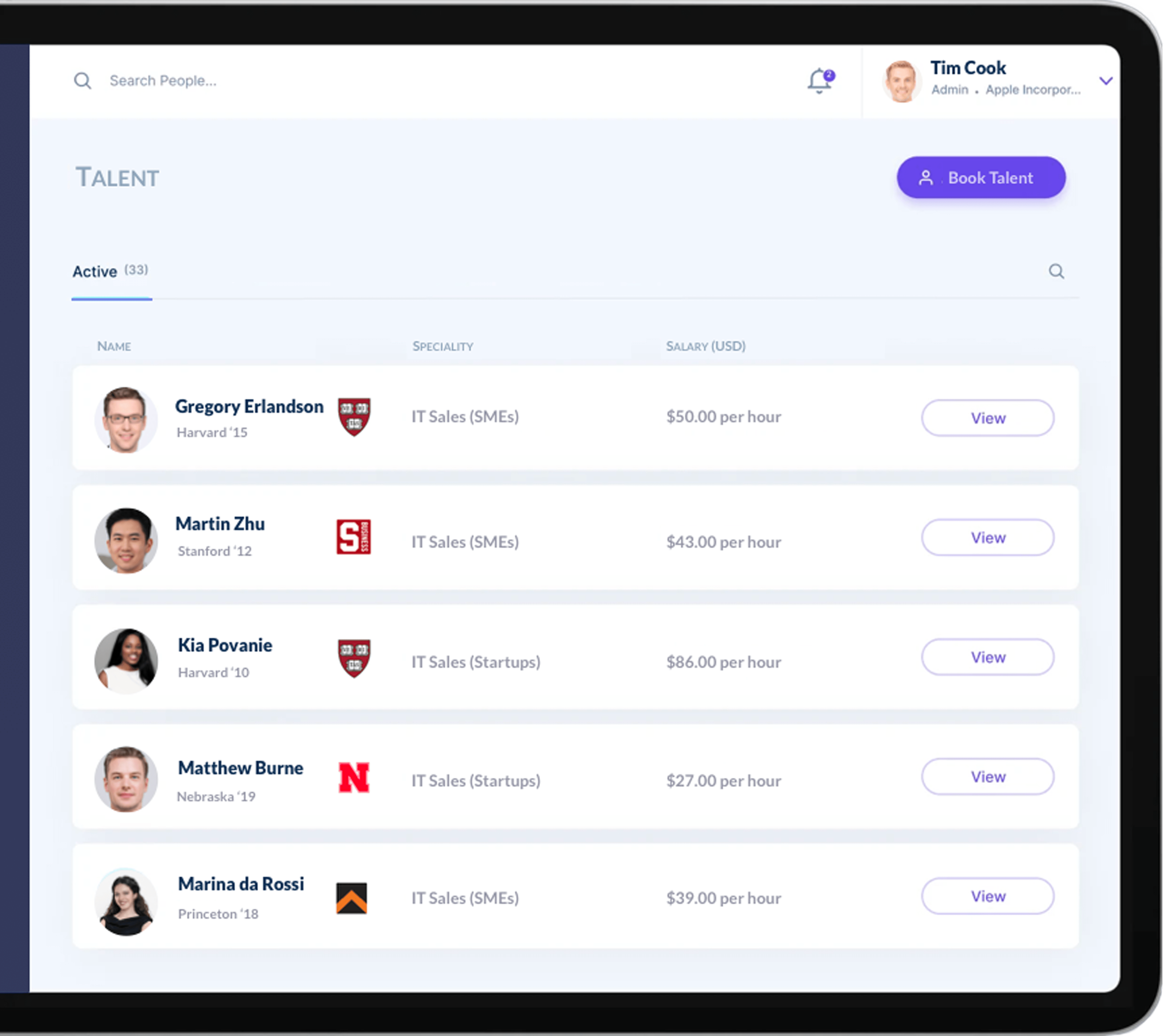 Access Elite Local Networks
Global business is still done locally. Our team possesses not only the relevant language skills and accent, but the elite networks, experience, and understanding of the customer to grow revenue.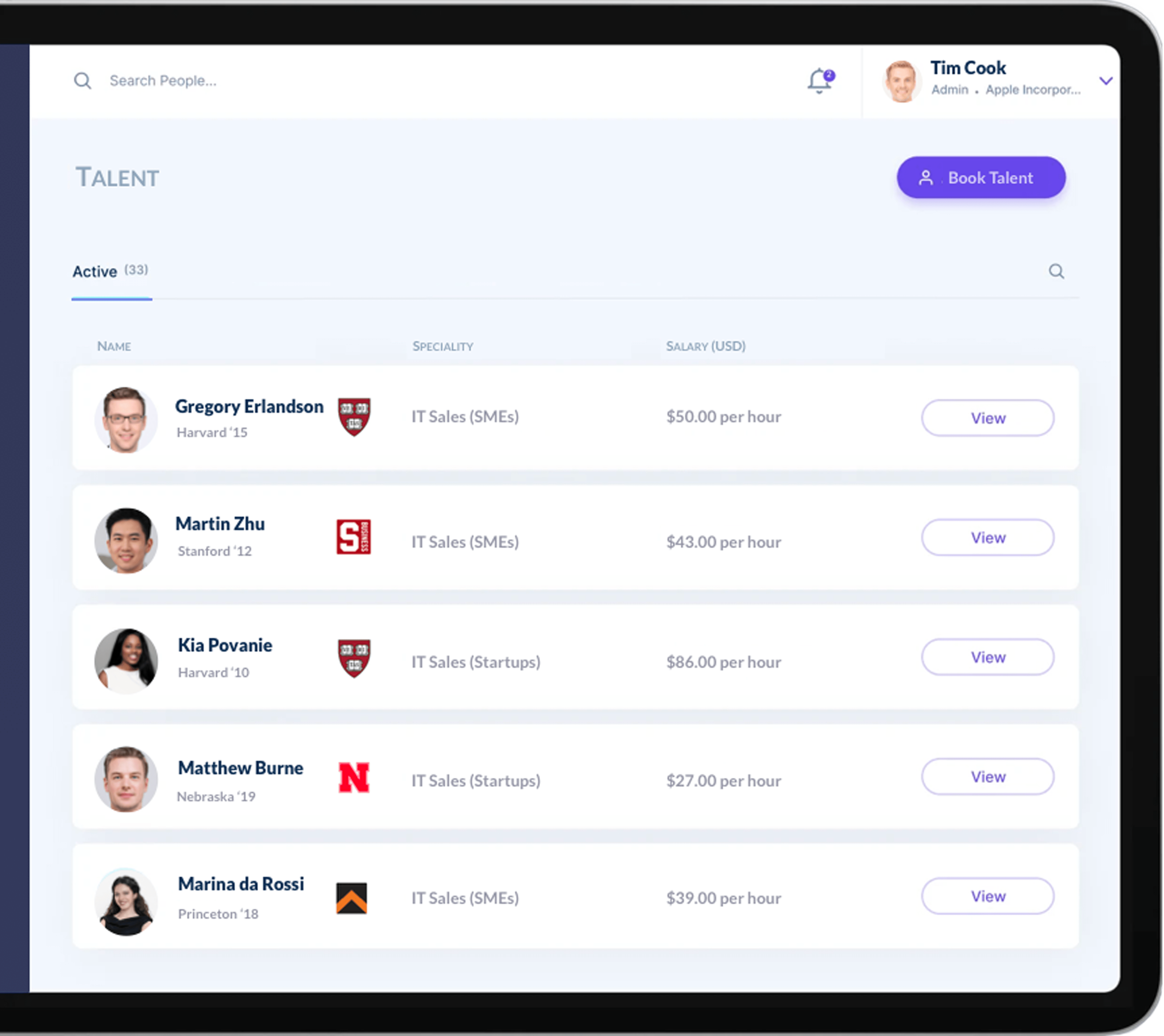 Trusted by over 185+ Employers















The best local sales and BD talent is hard to find. Alariss sources, screens, and trains top talent to work with your team to generate revenue from Day One.

Local regulations change every day. We've got you covered. Alariss will hire your employee through our Employer of Record platform and handle legal compliance, taxes, and payroll.

Tired of the hassle of converting foreign currency to USD and vice-versa? Our platform is optimized to smooth this process thanks to integrations with Stripe, TransferWise, and other tools.

An employee doesn't work out? Terminate the relationship immediately with no additional financial liabilities. Alariss takes the responsibility for employee contract.
Average time to match a salesperson
Average sales growth in new market
Average time you commit to hiring a salesperson
ROI on Alariss Sales Professional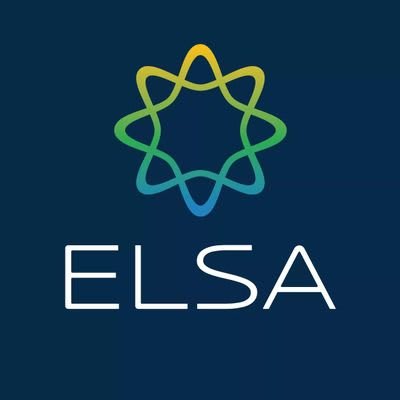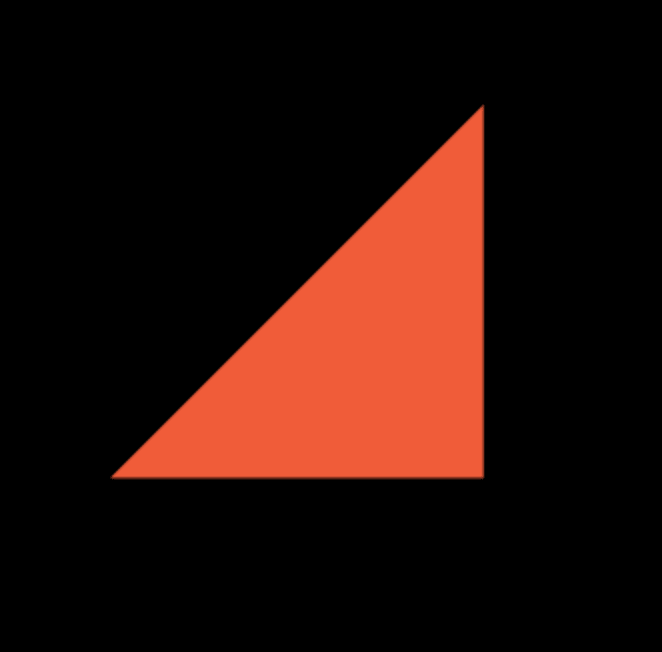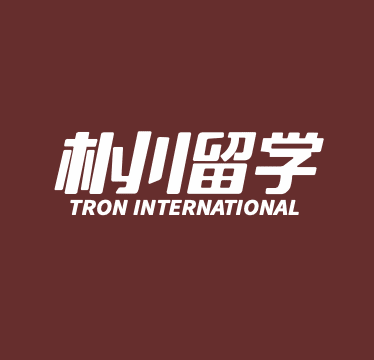 Alariss has helped a range of emerging market tech companies with their global expansion. Our Sales and BD partners typically achieve 3.8x ROI after ramping up in the first three months.
Learn how Alariss can accelerate your Global Expansion