Train with a top tech company to launch its global expansion
Interview Prep, CV Review, and Training
After program, top students receive full-time job offers (Average: $84,500)
Learn the skills of international expansion as a local sales representative for global clients.
Trusted by over 185+ Employers














Applying for jobs is a long interview process. Each company has a different, confusing process.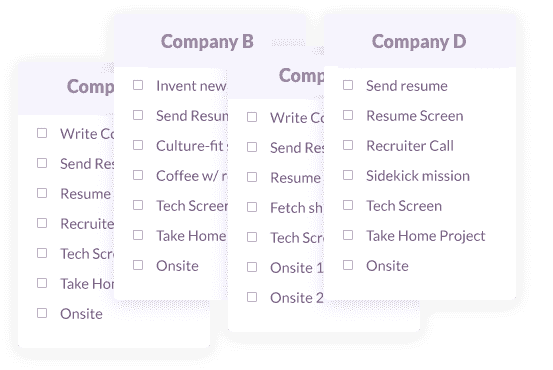 The Alariss Global Fellowship
Go through the Alariss to develop professional experience and accelerate your job search.
The Alariss Global Expansion Fellowship is a competitive program for senior students

(undergraduate or graduate school) and current job-seekers

to gain job experience in roles including Business Development and Sales.

Part of our goal is to reduce the friction between managers and employees, especially when cultural and geographic barriers are in place.

Due to COVID, many of the roles are now remote-friendly. 

The Fellowship offers access to excellent mentorship with our founders, an international support network, and valuable job experience. Fellows generally have a history of achievement and proven leadership experience coupled with a passion for international affairs and business acumen.
At the beginning of the Fellowship, you will begin working with one of our clients in a global expansion role. Over the course of 8 weeks, you'll learn to be a country manager for a top SaaS or IT company. At the end of the program, top students will receive full-time paid offers from the companies. 
Alariss Mentors are graduates of top universities including Harvard, Stanford, MIT, and Princeton, with experience at top companies including Goldman Sachs, JPMorgan Chase, McKinsey, Google, Facebook, and the World Bank.
Once you are accepted to the program, you will always have access to our talented network of other Fellows.
Each week, you will have a 45-minute call with your personal mentor, who has experience in your target industry. This mentor will help you develop a plan to help your company's global expansion. Fellows also receive weekly training within the group cohort.
$67,000 USD to $120,000 USD per year.
The Alariss Global Fellowship costs $5,500 USD per individual. Financing is often provided by your university. Please contact them for more information. Alariss also provides need-based aid for talent individuals.
Minimum 15 hours per week.
Leading tech, SaaS, and IT companies from India, Singapore, China, and other emerging markets who want to expand globally. We primarily concentrate in tech products like software, SaaS, IT development, and apps.
Alariss, headquartered in San Francisco with branch offices around the world, serves as a bridge by leveraging big data to match talented individuals with organizations in North America, Asia, Africa, Latin America, and the Middle East.
Round 1: Resume Drop
Round 2: Assessment
Round 3: Interview with Alariss Team
Timing: Rolling Admissions; Financial Aid & Scholarships Available